INTRODUCING
LINDS SANDERS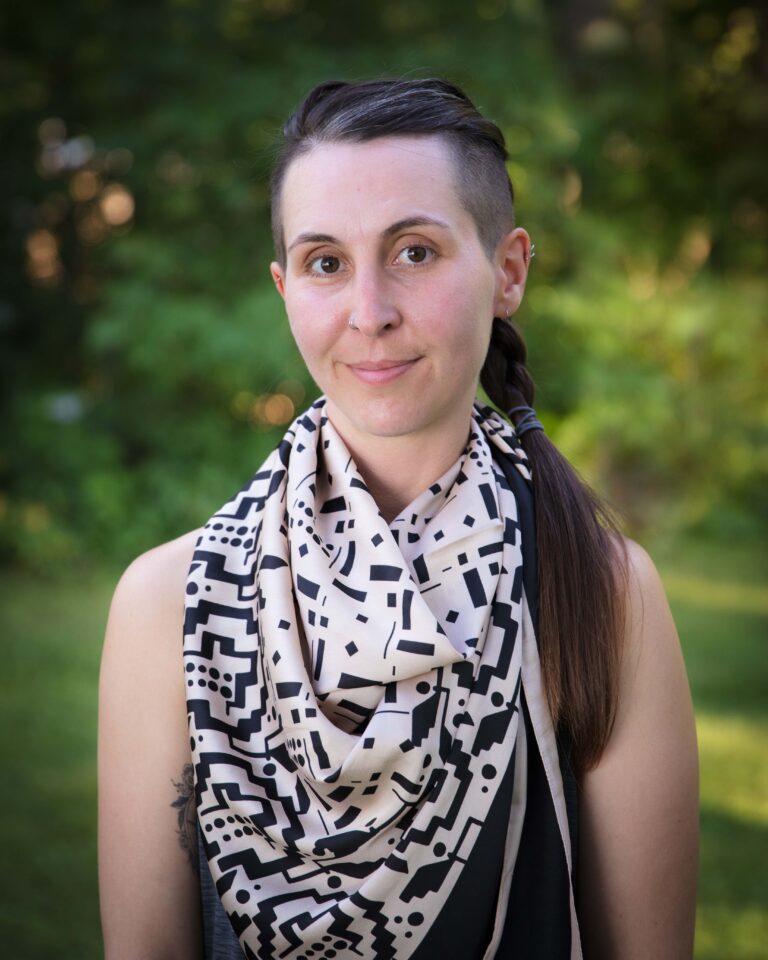 Linds Sanders is a Montana native, raised in Billings. Though Missoula has been home for a number of years, she just moved back after living on the road in a perpetual state of travel for two years. Linds enjoys hiking into beautiful areas, sitting down, and eating. "It's worth the extra weight to pack in fresh, tasty food to remote areas,"  said Sanders. 
Like many young artists, Linds' work started as an expression of her internal world. In short, it was self-focused with limited influence from others. As she became an older human and artist, her work followed her perspective, which grows to inspect and understand the world around her. Today, Linds is eager to study the craft and process from other writers – past and present- and enjoy their influence on her work.
"Writing cannot occur without inspiration," said Sanders. Students that sign up for Linds' classes will learn craft points for writing, "but these are mute points if the students do not write." Linds stated that if she can inspire students to do the hard work of writing then she will have accomplished a monumental and most important job. "I believe the boundaries of art and writing are limitless, therefore we need writers and artists from all backgrounds and possessing all characteristics to uncover, create, and bring into the world."
Of her professional accomplishments, each time her work is accepted for publication with a small literary journal, she feels a satiated delight. "It might last a day, an hour, or five minutes, but it is a special kind of satisfaction I hope all of my students will have the opportunity to experience," said Sanders. Linds stated that she could list the larger publications that have picked up her work, but she is most proud of accomplishing her goal of receiving 100 rejections in 2021. "And, while I'm bragging, I'll add I overshot my goal: I received 151."
Sanders continued, "It takes courage to write. It is more daring to sign up for a class to write and share among others! I want to encourage potential students to be brave while resting in the knowledge that everything in my classes is an invitation. No students will be required or put on the spot to share their writing. I look forward to writing together, learning from each other, and enjoying our shared love of poetry."
This fall, Linds will be instructing two different classes at the Lifelong Learning Center, Poetry Workshop and The Path to Getting Published: Submitting Your Writing to Literary Journals. We hope you will join us for one or both of these classes!