Chairside Dental Assistant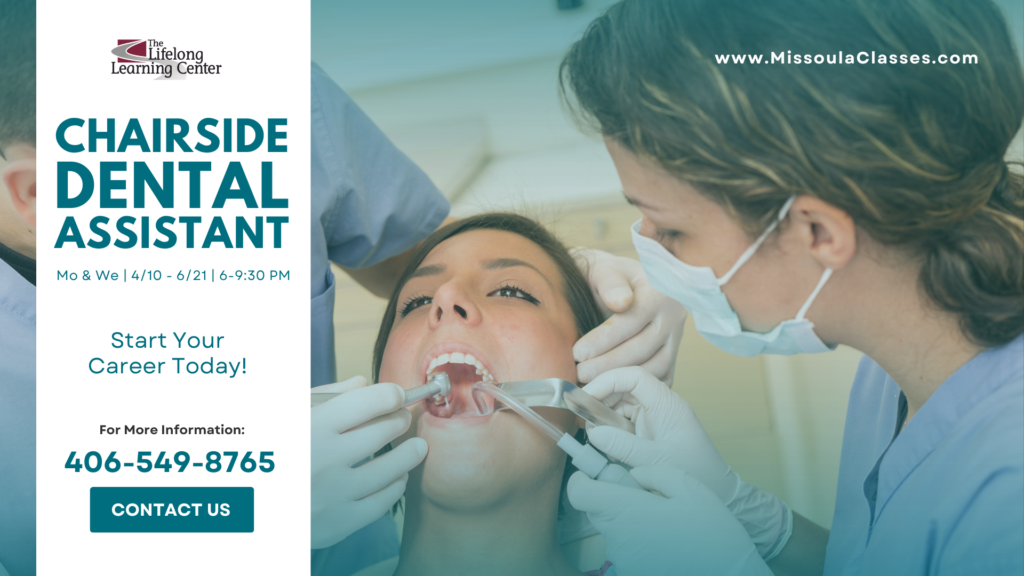 Interested in taking the next step toward a promising career in the dental field? The Chairside Dental Assistant program emphasizes the necessary skills for you to function as an important member of the dental care team working under the direction and supervision of a Certified Dental Assistant, a Licensed Hygienist, or a Dentist.
---
Digital Marketing & Web Design Certificate
Have you ever wanted a career in Digital Marketing or Web Design? Does your business struggle in the competitive online markets? In this certificate program, you will learn how to create beautiful and efficient user interfaces, optimizing websites for search engines, and create compelling digital content. You will learn the basics of web design and how to use different design tools and software to create user flows and wireframes. The course will feature UI and UX Design, Digital Marketing with social media management, and Digital Content Creator. Required components of the certificate will also be offered in Fall 2023. Prerequisite: Introduction to WordPress or equivalent experience.
Tuesdays | May 9 – August 8 | 9:00 AM – 12:00 PM
Registration Coming Soon!
---
Web Development Certificate
This certificate program is designed to expand your knowledge and efficacy in web development. During this course you will build a strong foundation in using two of the most common technologies, HTML and CSS, to create your own static website. From there you will delve into the basics of Javascript and JQuery and how to use them to create dynamic, interactive web pages. In the last part of the program, you will cover the leading frameworks in the technology industry, including Node.js, AngularJS, and ReactJS. With these frameworks, you will learn to create and manage secure databases and deploy responsive user interfaces. Required components of the certificate will also be offered in Fall 2023. Prerequisites: Introduction to WordPress or equivalent experience.
Thursdays | May 18 – August 31 | 1:00 PM – 4:00 PM
Registration Coming Soon!
---