Latest Event Updates
POSITION TITLE: ESL Basic Skills Tutor
JOB GOAL: The ESL Basic Skills Tutor reports to the Adult and Continuing Education Director, working under the supervision of the ESL Instructor. Provides one-on-one and small group skill enhancement.
Read the rest of this entry »
Want to make a difference in someone's life in just an hour or two a week? Come and practice English with adults who have arrived in Missoula from other parts of the world and want to make it their home. Missoula County Public Schools' English and a Second Language Program is looking for volunteers to practice English with students who are preparing for the workforce. We will provide the materials and guidance all you need to bring is a little time. If you are interested email us at llc@mcps.k12.mt.us or call 549-8765.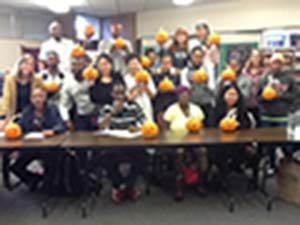 We are hiring for day time and evening computer/technology instructors! $29 per hour part time. Position description below