Latest Event Updates
The ELL Tutor is responsible for providing classroom assistance and student support in speaking, listening, reading, writing and civics as guided by the ELL Instructor, Adviser and Department Chair.
PERFORMANCE RESPONSIBILITIES:
Day Position- M-F 9 am-12 pm and Tuesdays 6-8 pm $14.50 per hour
Assists students to improve their civics knowledge and speaking, listening, reading, and writing skills.
Assists the ELL Instructor in monitoring academic needs, student goals, testing requirements and attendance.
Works individually and with small groups of students to review and reinforce concepts.
Contributes to an inviting and motivating environment for adult learners.
Provides support in learning how to use the Computer Assisted Instructional opportunities in the classroom.
Works with ELL Instructor to insure that adequate curriculum materials are maintained in the classroom.
Other duties as assigned by the Director or the Department Chairperson.
QUALIFICATIONS:
High school diploma or Equivalency required.
One year postsecondary academics or demonstrated mastery of the subject areas required.
Ability to demonstrate a patient and positive attitude and a strong desire to help students achieve their goals required.
Ability to communicate with students, colleagues, and supervisors in a collaborative and professional manner required.
Demonstrated ability to take direction and follow through to meet deadlines.
Demonstrated computer skills required.
Academic preparation in English Language Instruction, Linguistics, or English preferred.
Experience working with adults from a variety of different cultures preferred.
Fluency in a foreign language preferred.
Previous experience in teaching, peer tutoring, mentoring or a potential for leadership preferred.
IMMEDIATE SUPERVISOR: Adult Education Director
STARTING DATE:                                  December 2, 2019   
DEADLINE FOR APPLICATION:         Noon on Monday, Nov 25, 2019
APPLICATION PROCEDURES: Submit the following:
Comprehensive resume
Cover letter that addresses the 10 qualifications
Transcripts
Submit application materials:
Monique Fortmann, Adult Education Director
Dickinson Lifelong Learning Center
310 South Curtis
Missoula, MT 59801
(406) 549-8765
info@thelifelonglearningcenter.com
Want to make a difference in someone's life in just an hour or two a week? Come and practice English with adults who have arrived in Missoula from other parts of the world and want to make it their home. Missoula County Public Schools' English and a Second Language Program is looking for volunteers to practice English with students who are preparing for the workforce. We will provide the materials and guidance all you need to bring is a little time. If you are interested email us at llc@mcps.k12.mt.us or call 549-8765.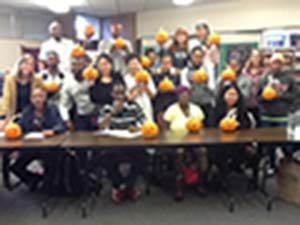 We are hiring for day time and evening computer/technology instructors! $29 per hour part time. Position description below